LCWSA offers creative solutions to its municipal partners to meet their water and sewer needs!
Customer service is top priority at Lycoming County Water and Sewer Authority . Our customer service representatives are available to help you in person or by phone, Monday through Friday, 9 a.m. to 4 p.m., 380 Old Cement Road, Montoursville, PA 17754, Phone 570-546-8005 or Fax 570-546-3315.

Click below to view information
Summary 2020 Adopted Sewer and Water Rates
Adopted 2020 Budget Water and Sewer Rate
---
LCWSA will be closed the following days for the holidays:
Tuesday, December 24, 2019
Wednesday, December 25, 2019
Thursday, December 26, 2019
We will reopen Friday, December 27, 2019 during normal business hours.
Wishing our customers a wonderful holiday season!


Borough of South Williamsport and Duboistown Residents!
Please click on any of the links below for important and educational information regarding:
Borough of South Williamsport's Stormwater Management Program.
Borough of South Duboistown Stormwater Management Program.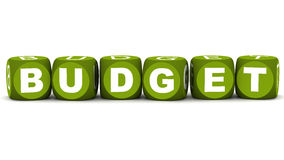 LCWSA held a full scale emergency exercise on May 15th that included multiple emergency fire, medical, and environmental agencies. This exercise was conducted to test our capabilities both internally and externally. The day was success!
On behalf of LCWSA, we thank our partners in this exercise and greatly appreciate everyone's input, support, and participation.
Always call 811 before you dig.

LCWSA Board Meeting
Wednesday, December 4, 2019

LCWSA Finance Committee Meeting
Wednesday, November 14, 2019

LCWSA
2018 CCR Reports

LCWSA 2018 Audit
---
---
---
---
---
---
---
---
---
No Wipes in the Pipes!
Please click on the information below for important information on preventing your sewer main and or pumps from getting clogged
Please note the monthly LCWSA Board Meeting time has changed, the time is now 6:00 pm. All meetings are in the board room of the Administration Building located at 380 Old Cement Road, Montoursville, PA 17754.
LEAD CONCERNS – PUBLIC WATER SYSTEMS
Click above for LCWSA's statement regarding lead concerns in Public Water System

Click above for more information